Clinical Research to Clinical Care:
Genomics Narrows the Gap
Join us for a webcast on expanding the breadth of data to facilitate global clinical utility
Clinical Research to Clinical Care: Genomics Narrows the Gap
By registering for this informative webcast, you'll be joining a global audience of change-makers, thought leaders and industry shapers. This webcast is extremely important—now is the time to discuss the critical components of precision health as we explore the future of healthcare.
Speakers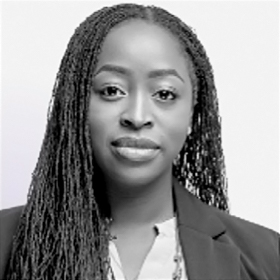 Delali Attipoe, MBA, MB, BSc
Chief Operating Officer at 54gene
Delali Attiogbe Attipoe is the Chief Operating Officer (COO) for 54gene, a genomics research, services, and development company addressing the need to include under-represented African genomic data in research, which could lead to medical breakthroughs and new healthcare solutions worldwide. She joined 54gene with over 15 years of experience in the pharmaceutical sector ranging from logistics and supply chain management to commercial marketing and managed care. Prior to 54gene, Delali was most recently the Head of Market Access for East Africa within Roche Pharmaceuticals (F. Hoffmann La-Roche AG) and held former roles of increasing responsibility within Genentech (a US subsidiary of the Roche group).
A significant portion of her career and personal passion has focused, and continues to focus, on better affordability and accessibility of diagnostics, treatments, and services for patients within the healthcare sector. She also sits on the board of ReSurge International, a non-profit focused on training surgeons on life-saving reconstructive surgery and providing quality surgical care in developing countries.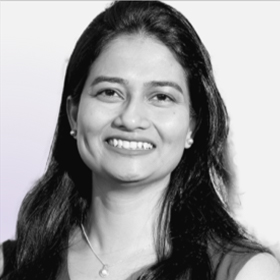 Sawona Biswas, MS, LCGC
Director, 3D Health Study, UCSF
Sawona Biswas is a genetic counselor and researcher who cares for adults with concerns about genetic disorders. She evaluates patients for genetic conditions and provides counseling, including genetic testing guidance.
Biswas is interested in developing genetic sequencing tests, such as exome and genome sequencing, and conducting population-based genomic studies focused on best ways to interpret and deliver complex genetic information. She is also interested in finding ways to better integrate data from genetic tests into patient care in the clinic and how to personalize this care for better outcomes.
Biswas earned her master's degree in genetic counseling at California State University, Northridge.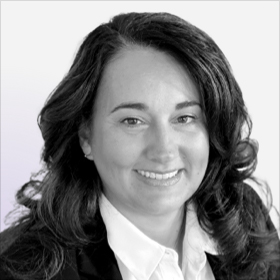 Cande Rogert, PhD
Senior Director, Scientific Research, Illumina
Cande Rogert is a Senior Director in Materials Science and Applied Surface Chemistry at Illumina. Originally from Argentina, she emigrated to the UK to complete her PhD at the University of Manchester. After school she joined Solexa Inc. in 2004 as a Scientist in the Chemistry Department, which was then acquired by Illumina in 2006.
Cande moved to the United States in 2011. She leads a team of over 50 scientists, engineers, and associates in the US, UK, and Singapore. She and her team have been involved in designing and launching key technologies for sequencing flowcells and consumables across all sequencing platforms (from the Genome Analyzer, first sequencer launched to NovaSeq, factory platform architecture that will enable the $100 genome). Currently, they are all relentlessly creating new and innovative technologies to support the Illumina mission of improving human health by unlocking the power of the genome.